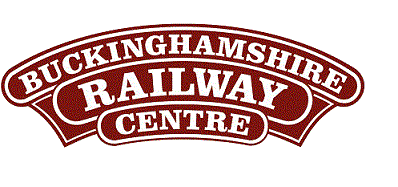 BRC Website Home
Quainton Virtual Stockbook - Railway Plant, Structures and Buildings

Wembley Shed
---
Photos:
Tony Lyster - Quainton's Wembley Shed
---
This sectional steel structure was purchased from London Transport in 1972 and re-erected during 1977 - 1979 with block work walls. It is used to house our vintage train and can be opened for viewing only by request and in advance, though it is unlit. We regret that access is not suitable for wheelchairs as it is across tracks and stone ballast.
Changes made since Purchase
The block walls were newly installed by QRS on re-erection in the 1970s. At the same time new concrete walkways were installed between each of the two tracks. Roller doors were also installed.
References:
The Wembley Building - Quainton News No. 12 - June 1972
The Wembley Saga - Quainton News No. 13 - September 1972
The Wembley Saga - II - Ray Hedley - Quainton News No. 18 - December 1973
Quainton out of Season - Quainton News No. 38 - Spring / Summer 1979
Buildings Progress - Quainton News No. 40 - Spring 1980

---
| | | | | | |
| --- | --- | --- | --- | --- | --- |
| Origin :- | ??? | Date Built :- | ???? | Number :- | ??? |
| Type :- | Structure | Builder :- | ????? | Owner | QRS |
| Status :- | Operational | Location :- | Down Yard | | |
---
Text © Quainton Railway Society / Photographs © Quainton Railway Society or referenced photographer
Email Webmaster
Page Updated: 15 October 2017