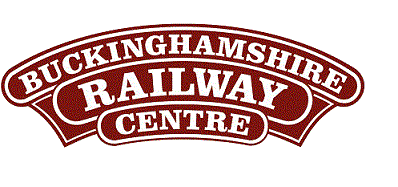 BRC Website Home
Quainton Virtual Stockbook
Quainton News Archive - Quainton News No. 38 - Spring / Summer 1979

Quainton - Out of Season
---
Photos:
N J Halliday - Permanent Way Work at South
N J Halliday - Lifting Beam on the GNSR
N J Halliday - The Wembley Building Construction
N J Halliday - BGZ M33014 and Sentinels in House
---
Restoration and preservation activities have continued through the long winter and the photographs on these two pages contrast with those in the centre spread of the Autumn 1978 issue of Quainton News, when I illustrated the August Bank Holiday weekend. In the autumn I also invited you to consider joining the Permanent Way Department - here is a picture of two of the lads at work packing the timbers of the points leading off the main line to the Wembley sidings. The second photo shows the newly acquired 6-tons capacity overhead lifting beam and electric hoist which will be of great value in our workshops.
One of the JCS projects this winter has been to progress building the external block walls of the Wembley storage shed which has, for so many years, been a skeleton against the skyline. In the top picture [bottom left] work is in hand at the north east corner of the building. In the up side yard the Sentinel Group have taken possession of their section and it will not be long before the Society fill the south road with stock for restoration.
---
Notes:
The text in this Quainton Railway Society publication was written in 1979 and so does not reflect events in the 35+ years since publication. The text and photographs are repeated verbatim from the original publication, with only a few minor grammar changes but some clarifying notes are added if deemed necessary. The photos from the original publication are provided as scans in this internet version of this long out of print publication.
Reference:
Quainton - Out of Season - Quainton News No. 38 - Spring / Summer 1979
---
Text © Quainton Railway Society / Photographs © Quainton Railway Society or referenced photographer
Email Webmaster
Page Updated: 17 November 2017