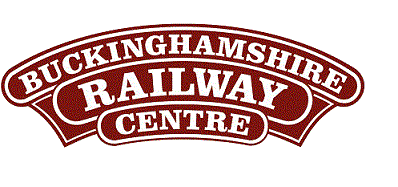 BRC Website Home
Quainton Virtual Stockbook
Quainton News Archive - Quainton News No. 13 - September 1972

Wembley Shed

The Wembley Saga
---
---
Well, it´s down at last and safely stacked at Quainton waiting to be put up again! This picture shows some of the happy gang who qualify for the demolition medal. Thank you to those members who gave up their evenings or Saturday Mornings to help, especially those who came regularly.
David Thornton
Ray Horsley
Bill Burley
Richard Darby
Peter Scott
Bob Mellish
Janet Uphill
Guy Heap
Graham Bocking
Peter Hoskings
Andrew Bratton
Chris Dorey
Don Murray
Bob Randall
Dave Glennie
Peter Clarke
Roy Miller
Terry Povey
Bob Dewey
Ian Inwood
Don Mulguin
Dave Dunbar
Ted Rogers
Les Evans
Mike Hanscomb
Chris Hanscomb
Pamela Hedley


Jolly good show lads and lassies says 'boss' Ray Hedley and a special thanks to one who kept us fed and watered, Anthea Hanscomb. If we missed anybody we´re very sorry.
---
Notes:
The text in this Quainton Railway Society publication was written in 1972 and so does not reflect events in the 40+ years since publication. The text and photographs are repeated verbatim from the original publication, with only a few minor grammar changes but some clarifying notes are added if deemed necessary. The photos from the original publication are provided as scans in this internet version of this long out of print publication.
Reference:
The Wembley Saga - Quainton News No. 13 - September 1972
---
Text © Quainton Railway Society / Photographs © Quainton Railway Society or referenced photographer
Email Webmaster
Page Updated: 20 October 2017