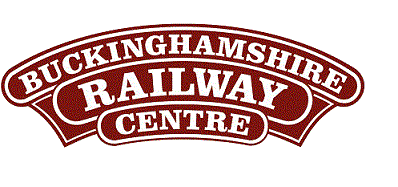 BRC Website Home
Quainton Virtual Stockbook
Quainton News Archive - Quainton News No. 12 - June 1972

Wembley Shed

The Wembley Building
---
The Society has purchased a very good building from London Transport for £100. It was located in the yard at Wembley and we have to dismantle it, transport it and re-erect it at Quainton. When this has been done we will have a fine structure giving us 210ft of covered accommodation, which will enable us to get quite a lot of rolling stock under cover next winter. The building is constructed of steel tubular frames clad in asbestos sheets 105 feet long by 30 feet wide and we have planning permission to erect it in the down yard at a site just south of the points leading to the two long sidings. The permission requires the asbestos sheeting to be reinstated in a weathered condition so we have had to find out the best way to weather a new sheet - because, no doubt, we will smash a few during dismantling and erection. The technical department of a leading asbestos sheet manufacturer was consulted and they advise three equally effective methods:-
(1) An application of Magnesium Oxychloride
(2) An application of Potassium Permanganate or
(3) A wash comprising six parts of Cow Dung to one part of water.
The outcome of this useful information is that we will expect all Car Park attendants to tread carefully in future to avoid wasting the valuable chemical mentioned in (3)!
---
Notes:
The text in this Quainton Railway Society publication was written in 1972 and so does not reflect events in the 40+ years since publication. The text and photographs are repeated verbatim from the original publication, with only a few minor grammar changes but some clarifying notes are added if deemed necessary. The photos from the original publication are provided as scans in this internet version of this long out of print publication.
Reference:
The Wembley Building - Quainton News No. 12 - June 1972
---
Text © Quainton Railway Society / Photographs © Quainton Railway Society or referenced photographer
Email Webmaster
Page Updated: 18 October 2017