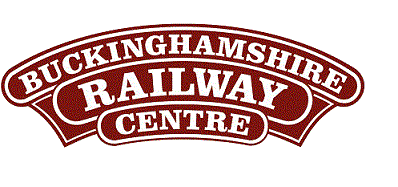 BRC Website Home
Quainton Virtual Stockbook - Where are they now?

Andrew Barclay 0-4-0ST No. 699 Swanscombe
---
Photo:
Robert Frise - Swanscombe in steam October 1977 in the Down Yard
Photo:
Robert Frise - Swanscombe May 2015 Steam Gala
---
The oldest surviving Barclay locomotive in the United Kingdom, Swanscombe was delivered to the Northfleet Coal and Ballast Co., Kent, in 1891. It joined an earlier Barclay and an old Henry Hughes saddle tank, all three eventually being transferred to new quarries and wharves at West Thurrock in Essex. These had been opened in 1912-13, and in 1921 became the property of the Thurrock Chalk and Whiting Company, a subsidiary of Associated Portland Cement Manufacturers, which is now part of the Blue Circle Group.
With the increasing loads dealt with on the railway, Swanscombe was unsuitable for the heavier work which involved running from the chalk quarry to a quay on the Thames, heavily graded all the way. The engines latter years were therefore confined to shunting "Presflo" wagons at the wharves and not used on trips to the firm's chalk quarry. Swanscombe received a new boiler in 1929, and a new firebox in 1941.
Swanscombe was purchased by a QRS member in 1965, and initially moved in February 1966 to the LRPS store at Skimpot Lane, Luton. The locomotive was then moved to Quainton on 18th April 1969, and later sold to another QRS member. It was restored and was steamed in 1975 for the BBC TV Play School programme. After a number of years out of service awaiting heavy maintenance, a change of owner lead to major work started in 1999, with the locomotive back into service during 2002.
---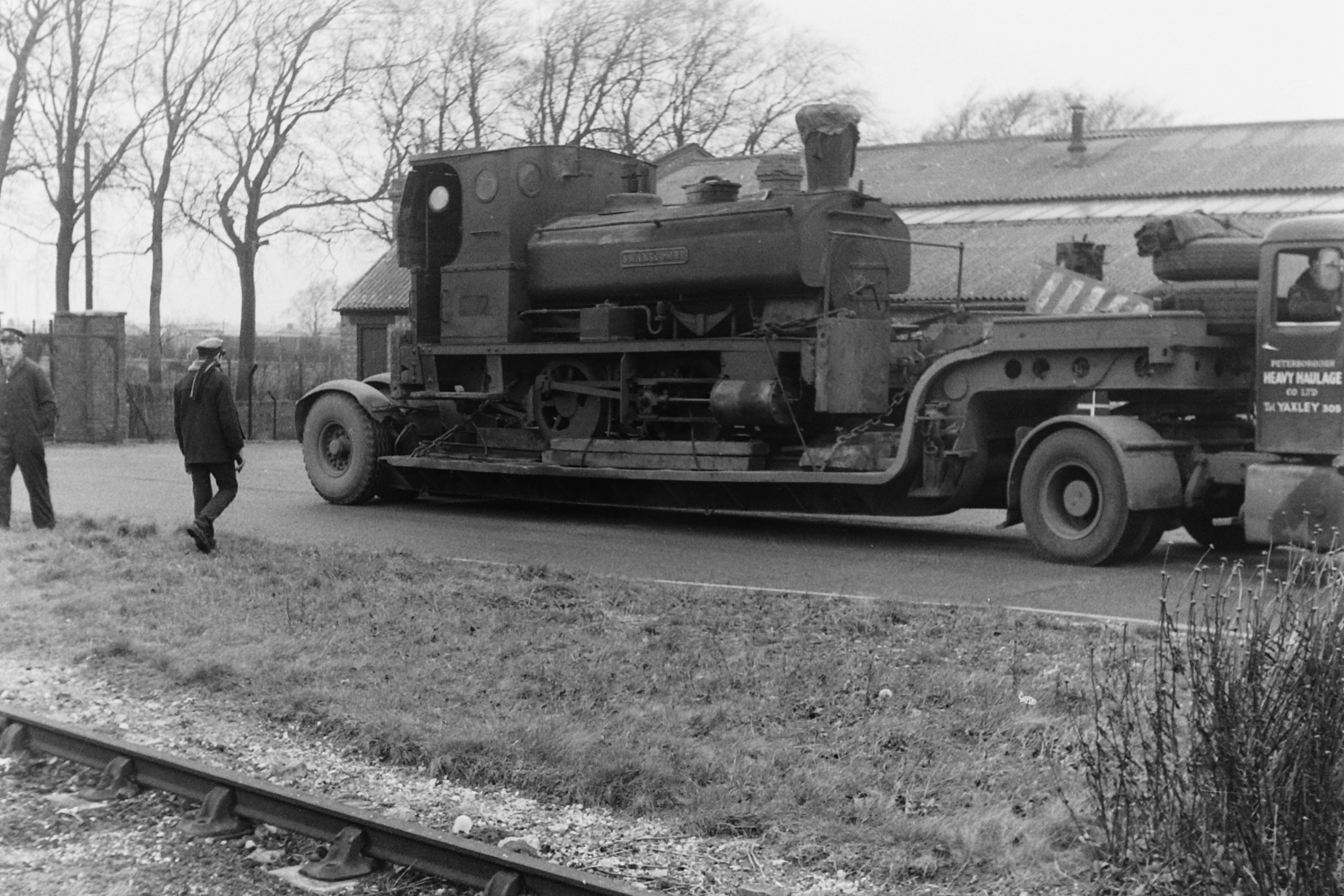 Photo:
Unknown (TSC Collection) - Swanscombe being delivered to Skimpot Lane, Luton in 1966
---
More recently Swanscombe suffered from a failure early in the 2009 season, and there is some concern with some water leaks on the boiler. The necessary repairs have been started, with some work due to be completed at Quainton and the boiler work being sub-contracted out. An internal steam pipe in the boiler has been replaced, and the reassembly started. Swanscombe returned to steam during the Spring 2013.
Swanscombe returned to steam in May 2013 in the blue livery it has carried since its return to service in 2002. She was painted in July 2013 into a pseudo-Metropolitan Railway livery to allow Swanscombe to play the part of Brill No. 1, as part of the August London Transport 150 celebrations. During the celebrations Swanscombe ran with MSLR 3rd No. 1076, LSWR Ventilated Van No. 5025 and the Tube Wagon No. 801 repainted in Metropolitan Railway livery.
References:
Swanscombe Returns To Service - Quainton News No. 24 - Summer 1975
---
Photo:
Robert Frise - Swanscombe in October 2006 in the Down Yard
Photo:
John Meredith - 12th July 1952 Swanscombe at Thurrock Chalk and Whiting Co Ltd (previously published in Quainton News)
---
| | | | | | |
| --- | --- | --- | --- | --- | --- |
| Builder :- | Andrew Barclay | Date Built :- | 1891 | Works No. :- | 699 |
| Running No. :- | n/a | Name :- | Swanscombe | Wheel Arrangement :- | 0-4-0ST |
| Tractive Effort :- | 8, 343 lb | Boiler Pressure :- | 160 psi | Cylinder Dimensions :- | 11" x 18" |
| Weight :- | 22t 0c | Driving Wheel Dia. :- | 3' 0" | Location :- | Private Site Berkshire |
---
Text © Quainton Railway Society / Photographs © Quainton Railway Society or referenced photographer
Email Webmaster
Page Updated: 07 December 2023