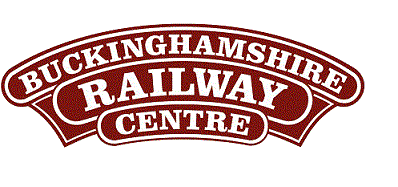 BRC Website Home
Quainton Virtual Stockbook - Passenger Stock
Bogie Vintage Coaches - Underground Vehicles
Metropolitan 258 T Stock Driving Motor Third
---
Photo:
Robert Frise - Newly arrived T Stock in the Up Yard February 2016
Photo:
Courtesy Vintage Carriage Trust - Met No. 259 under restoration at the Spa Valley Railway 1st June 1998
---
One of two ex London Transport T stock coaches were purchased by QRS from the Spa Valley Railway. T stock generally was in service from 1927 to 1962 being replaced by the A stock. The two now at Quainton survived as they were converted for use as sleet locomotives. It is believed that these two are the only ones to survive.
With No 249 formed a two-car de-icing unit from about 1960, it was later formed into a Sandite unit. Both units were purchased in 1987 by the North Downs Railway. In 1996 they then were moved to the Spa Valley, where restoration was completed in 2003.
Both are driving cars, which are air braked and have had some of their motor parts removed. Since arriving they have been receiving some paintwork attention in an attempt to hide some graffiti. At the Spa Valley they were fitted with replacement seats and were used for some time as passenger carrying stock. One distinctive feature is the round topped doors, a style once common on the Underground to ease emergency door opening, if needed, in tunnels and which also features on the Metropolitan Railway Dreadnought carriage we have on loan from the Vintage Carriages Trust at Ingrow. The T stock never worked as far as Quainton but regularly worked to Amersham when the electrification was extended in 1961. T stock also worked the Chesham shuttle for a while.
Reference:
Vintage Carriage Trust Carriage Survey Website entry
---
Photo:
Andrew Bratton - T Stock at Amersham and Chalfont & Latimer on 10th September 1961
Photo:
Unknown (QRS Collection) - T Stock at the Acton Works Open Day in July 1983
---
Origin :-
Metropolitan Railway
Date Built :-
1932
Number :-
Original - 258
Later Numbers - 2758, ESL118A
Type :-
Driving Motor Third
Builder :-
Birmingham Railway
Carriage and Wagon
Company
Owner :-
QRS
Diagram number :-
MW
Type :-
DMT
Status :-
Awaiting Restoration
Location :-
Up Yard
Accession Number :-
W/0153
Arrival Date :-
November 2015
---
Text © Quainton Railway Society / Photographs © Quainton Railway Society or referenced photographer
Email Webmaster
Page Updated: 24 September 2017