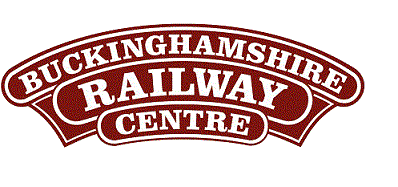 BRC Website Home
Quainton Virtual Stockbook
Quainton News Archive - Quainton News No. 47 - Autumn 1982

LCDR 1st No. 9

The Chatham is Back
---
Photo:
J R Fairman - Superb Restoration (odd details still to be finished)
---
With justifiable pride the members who have been restoring our Chatham coach saw it take its place in the vintage train on the later Summer Bank Holiday. It looked a picture with its teak panelling varnished and gleaming in the sun. White painted tyres and a Dover destination board completed the first class appearance of the First Class carriage built 102 years ago.
During the months it has been inside the restoration building the compartment partitions have been made and put into place and seating installed to bring back the original format. There has been a lot of renewal work on the body panelling which had split in many places. Doors have been rebuilt and rehung and throughout the vehicle old paint and varnish has been cleaned off and renewed. The result is a credit to the restorers.
First Class carriage No. 9 of the London Chatham and Dover Railway was built in 1880 at Longhedge Works, London - and it became South Eastern and Chatham Railway No. 2405 when the LCDR and South Eastern Railway formed a working union in 1899. It was the first item of rolling stock acquired by our Society's predecessor, the London Railway Preservation Society, in 1962 - and, therefore, it holds a special place in our affections. Thanks to everyone concerned it is now in excellent condition and it will be kept under cover and used normally for more important occasions.
---
Notes:
The text in this Quainton Railway Society publication was written in 1982 and so does not reflect events in the 32+ years since publication. The text and photographs are repeated verbatim from the original publication, with only a few minor grammar changes but some clarifying notes are added if deemed necessary. The photos from the original publication are provided as scans in this internet version of this long out of print publication.
Reference:
The Chatham is Back - Quainton News No. 46 - Autumn 1982
---
Text © Quainton Railway Society / Photographs © Quainton Railway Society or referenced photographer
Email Webmaster
Page Updated: 09 December 2017