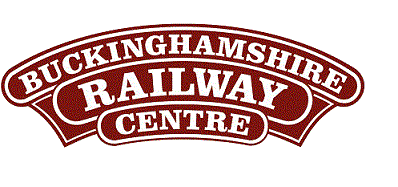 BRC Website Home
Quainton Virtual Stockbook
Quainton News archive - Quainton News No. 36 - Autumn 1978

Two More for the C & W
---
Photo:
J R Fairman - Great North of Scotland Railway!
---
So far I haven't found anybody who is an expert on the coaching stock of the Great North of Scotland Railway and I would like to know much more about our latest addition to the C & W stock list. This is a four wheeled timber carriage frame with Mansell wheels on which the letters GNSR are cast on the plates which back the wooden segments. The coach frame was purchased from J Hirst & Sons of St Mary Bourne, Hurstbourne, Hampshire, who had been the successful tenderer at the Ministry of Defence sale of surplus rolling stock at West Moors Depot, near Ringwood, earlier this year.
---
Photo:
J R Fairman - LNWR Saloon Body No 68 - (In use on August Bank Holiday Monday as an additional Sales Shop).
Photo:
J R Fairman - The GNSR Buffer Beam
---
We were particularly anxious to acquire it for Quainton because we would like to make the London & North Western Railway Saloon body No. 68 mobile again.
The four wheeled frame was originally six wheeled coach and its only identification is the Army number 48103. It had latterly been used as a flat wagon at West Moors but Mr Hirst removed all the oak planking before it was moved by road to Quainton down yard where it was offloaded on 17th August. An examination of the timber frames, cross bracing and sole bars has shown them to be in remarkably sound condition. Even the timber buffer beams are good.
The draw bar springs are of the laminated type laid transversely across the frames on either side of the position of the centre axle. Some fittings suggest the vehicle was once vacuum braked although there is now only a hand brake. Another feature is the eye bolts on the buffer beams indicating that there were side chains in use at some time in the coach's history. Was this GNSR or Army practise? The ends of the axles are stamped LNE. This fascinating vehicle is quite a preservation challenge!
---
Photo:
J R Fairman - The new 10 tons Goods Van, 22nd August, 1978
---
The second new vehicle is much more mundane. It is a standard LMS design 10 tons covered goods van which has been obtained to store all the fittings and tools used by the Wightwick Hall group in the up yard.
SNSO 837 came to Quainton after we had bought it through Thos. W Ward Ltd. who had purchased it from the Royal Naval Armament Depot at Bedenham, near Gosport [Note 1]. It was build under Lot 1317 at Wolverton in 1942 and arrived at Quainton on 17th August.
---
Note:
1 - Refer to correction in Quainton News No. 37
Notes:
The text in this Quainton Railway Society publication was written in 1978 and so does not reflect events in the 36+ years since publication. The text and photographs are repeated verbatim from the original publication, with only a few minor grammar changes but some clarifying notes are added if deemed necessary. The photos from the original publication are provided as scans in this internet version of this long out of print publication.
Reference:
Two More for the C & W - Quainton News No. 36 - Autumn 1978
---
Text © Quainton Railway Society / Photographs © Quainton Railway Society or referenced photographer
Email Webmaster
Page Updated: 17 November 2017