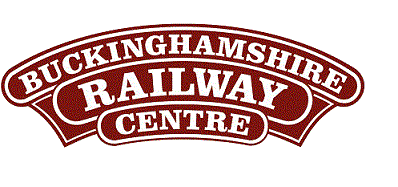 BRC Website Home
Quainton Virtual Stockbook
Quainton News Archive - Quainton News No. 32 - Summer 1977

Brill Hut (Platform 2)

The Brill Waiting Room
---
Photo:
N J Halliday - Brill Waiting Room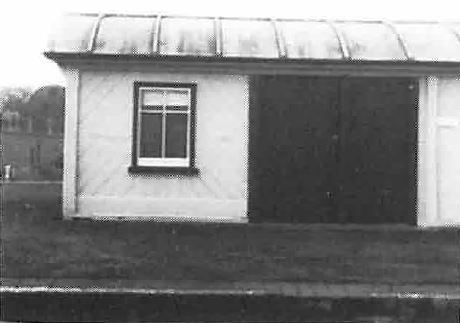 Photo:
N J Halliday - Brill Waiting Room
---
Our present sales shop on the erstwhile Brill platform is typical of the waiting rooms built by the Metropolitan Railway at the reconstruction of the intermediate stations on the Aylesbury to Verney Junction line. The buildings to this rather unusual design only existed at Waddesdon Manor, Quainton Road, Winslow Road and Granborough Road and ours is the only one left. It was also the only one with platform faces on each side; the other three were set back against the station fences.
The main timber frames of these waiting rooms were carried on wall plates on brick walls forming the foundations below ground. The roof is semi-circular in section and is made of longitudinal boards supported by frames of timber with vertical iron tie rods. The lead roof [Note 1] drains rainwater to ogee gutters and rectangular down pipes. At one time our waiting room had a wooden floor over a 3ft 6in deep [Note 1]cellar in which we stored more valuable locomotive spares, but this has been filled in and a concrete floor laid. This is the only significant alteration we have carried out but in the 'sixties the north end wall was removed so that a local person could use the building as a car shelter. We have boarded this up and it now forms the sales shop window (see the centre pages). We have also modified or removed internal partitions and permanently secured doors except for one large sliding door.
The diagonal T & G boarding and the curved roof are the two distinctive features of the Brill Waiting Room where, for nearly forty years passengers waited for the Tram after their journey on the main line. Now it serves as our principal sales outlet and is the focal point of our Open Days at Quainton Road.
---
Photo:
N J Halliday - Quainton Road Station - Brill Platform Shelter
Photo:
N J Halliday - Quainton Road Station - Brill Platform Shelter
Photo:
N J Halliday - Quainton Road Station - Brill Platform Shelter
---
Notes:
1. Refer to "Corrections" in the Winter 1977 / 8
Notes:
The text in this Quainton Railway Society publication was written in 1977 and so does not reflect events in the 36+ years since publication. The text and photographs are repeated verbatim from the original publication, with only a few minor grammar changes but some clarifying notes are added if deemed necessary. The photos from the original publication are provided as scans in this internet version of this long out of print publication.
Reference:
The Brill Waiting Room - Quainton News No. 32 - Summer 1977
---
Text © Quainton Railway Society / Photographs © Quainton Railway Society or referenced photographer
Email Webmaster
Page Updated: 12 November 2017