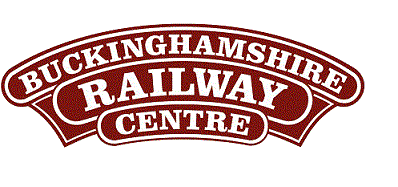 BRC Website Home
Quainton Virtual Stockbook
Quainton News Archive - Quainton News No. 31 - Spring 1977

BR(WR) Modified Hall Class 4-6-0 No. 6989 Wightwick Hall

Wightwick Hall for Quainton
---
On 8th January a cheque was sent to Woodhams of Barry for the purchase of 6989 Wightwick Hall and the Society became the proud owner of its first main line locomotive; thereby satisfying the wishes of many members who had felt strongly that we should have a large locomotive of our own at Quainton. The opportunity has become a reality following an agreement made with the promoters of the Wightwick Hall Appeal Fund whereby this group will merge with our Society. The agreement was signed on 31st December and those who were active in the fund raising for 6989 will be able to buy shares in the QRS using the cash they had donated for the Hall. The group will form a sub-committee after electing a chairman and will be under the Society's Executive in a similar way to our existing sub-committees. Naturally only QRS members will be entitled to work on the restoration of Wightwick Hall, and we look forward to welcoming a new team of enthusiastic members to our depot. All we now need is about £2000 for the moving expenses and all the proceeds from our Spring Draw will be devoted to this worthy cause.
6989 was built at Swindon in March 1948 and was one of a batch of 20 locomotives constructed under Lot 366. It was first allocated to Hereford shed and remained there until September 1962 when it was transferred to Gloucester. In June 1964 it was withdrawn from service and sold for scrap a month later to Woodhams at Barry where it has rested and rusted for the past 12½ years.
All members should have received an appeal for donations, interest free loans or shares in the Society and the record sum of £340 from Chris Tayler's Christmas Draw was used to add to the money available to pay for the Hall. We will look forward to 6989 joining the King and 9466 in the up yard very soon and feel sure it will soon become another of the attractions of Quainton.
---
Notes:
The text in this Quainton Railway Society publication was written in 1977 and so does not reflect events in the 38+ years since publication. The text and photographs are repeated verbatim from the original publication, with only a few minor grammar changes but some clarifying notes are added if deemed necessary. The photos from the original publication are provided as scans in this internet version of this long out of print publication.
Reference:
Wightwick Hall for Quainton - Quainton News No. 31 - Spring 1977
---
Text © Quainton Railway Society / Photographs © Quainton Railway Society or referenced photographer
Email Webmaster
Page Updated: 11 November 2017