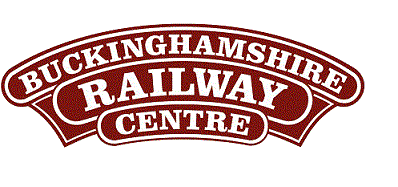 BRC Website Home
Quainton Virtual Stockbook
Quainton News Archive - Quainton News No. 31 - Spring 1977

Weighbridge Office and Table

The Weighbridge
---
Photos:
N J Halliday - Quainton Road Weighbridge Office
---
One small building is a feature of the up yard and is included in the property now owned by the Society. The weighbridge office served a 12 ton capacity weighing machine with a cast iron sectional platform, 12ft long and 6ft 6in wide, just right for a horse drawn coal cart or a small lorry. W & T Avery Ltd. of London and Birmingham were the makers and the date is believed to be about 1900. The drawing in the centre pages was prepared by Nigel Halliday.
The building is made of blue engineering brick and the roof is of slate. Other details are given on the drawing. We hope this will be the first of a series of articles giving particulars of buildings, bridges and other civil engineering features, useful for model makers.
---
---
Notes:
The text in this Quainton Railway Society publication was written in 1977 and so does not reflect events in the 38+ years since publication. The text and photographs are repeated verbatim from the original publication, with only a few minor grammar changes but some clarifying notes are added if deemed necessary. The photos from the original publication are provided as scans in this internet version of this long out of print publication.
Reference:
The Weighbridge - Quainton News No. 31 - Spring 1977
---
Text © Quainton Railway Society / Photographs © Quainton Railway Society or referenced photographer
Email Webmaster
Page Updated: 11 November 2017