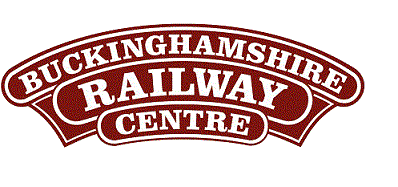 BRC Website Home
Quainton Virtual Stockbook - Non Passenger Coaching Stock

BR PMVY Body No. DB975565(3?)
---
Photo:
Robert Frise - PMV body in use as a store
---
This vehicle was originally purchased for the chassis. It was one of a lot of four similar vehicles, three went to the Bluebell Railway and one to Quainton. All the chassis of these vehicles are eventually intended for the installation of vintage coach bodies.
In 1964 the vehicle was converted to air brake working. Withdrawn from mainline duty it became a departmental Staff & Tool Van at Woking.
From markings on the the PMVY at Quainton, it is believed to be DB975565, formerly S1476S. However, there is some confusion, as other records show that DB975565 was originally S1647S, and DB975563 was S1476S. Markings also indicate that the vehicle has a last lift date of 16th April 1975, and a last body overhaul on the same date.
For the present the body will remain in use as a temporary stores.
References:

---
Origin :-
British Rail
Date Built :-
1951
Number :-
Departmental - DB975565(3?)
BR - S1476S?/S1647S?
Diagram :-
3103
Lot :-
3590
Tare Weight :-
Type :-
PMV Body - Parcels & Miscellaneous Van
Builder :-
British Rail - Ashford
Owner :-
QRS
Status :-
Stores
External Only
Location :-
Up Yard
Wheelbase :-
-
Accession No.:
N/A
Arrival Date :-
2001
---
Text © Quainton Railway Society / Photographs © Quainton Railway Society or referenced photographer
Email Webmaster
Page Updated: 24 September 2017