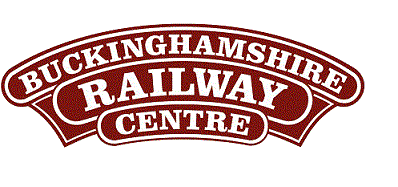 BRC Website Home
Quainton Virtual Stockbook - Goods Vehicles - Box Vans
Midland Railway Goods Van (AD 47251)
---
Photo:
Name Unknown (1990 stockbook) - MR Goods Van
---
Numbered AD 47251 when purchased from the army, the Midland Railway number of this vehicle is not known for certain. However, we do know it was built in the early 1900s, originally having single-side brake gear and oil axle-boxes. The Midland Railway number is possibly 32389, or thereabouts, and for a period in the vehicles life at Quainton this number was painted on it. It is now painted with the number 35036, which is also in the correct range.
The Midland Railway would have known this vehicle as a 17' 6" covered goods wagon.
This is another wagon that came to Quainton via Ministry of Defence, Graven Hill, Bicester, and is a shorter version of ex-MoD AD 47217. It is currently painted in grey livery.
---
Photo:
Andrew Bratton - MR Goods Van painted as MR 35036 in Rewley Road
---
Origin :-
Midland Railway
Date Built :-
c1900
Number :-
MR - 32389?
MoD - AD47251
Diagram :-
1830
Lot :-
-
Tare Weight :-
-
Type :-
Box Van
Builder :-
Midland Railway
Wheelbase :-
9' 0"
Owner :-
QRS
Status :-
Restored
Location :-
Rewley Road
Accession No.:
W/0149
Arrival Date :-
1972
---
Text © Quainton Railway Society / Photographs © Quainton Railway Society or referenced photographer
Email Webmaster
Page Updated: 26 September 2017