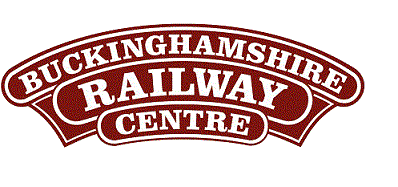 BRC Website Home
Quainton Virtual Stockbook - Passenger Stock - Bogie Vintage Coaches
LMS Vestibule 3rd No. 7820
---
Photo:
Robert Frise - LMS Vestibule Third No. 7820 in use as catering vehicle
---
In the first years after the grouping, the London Midland and Scottish Railway relied on the designs of its constituent companies when new rolling stock was required. Vestibule (or open) Third No. 7820 was part of a batch of thirty vehicles built to a Midland Railway design in 1924 under lot No. 94, diagram 1353. (LMS Period 1). Originally the interior was laid out in two saloons, one of thirty-two seats, the other twenty-four. It is possible that this coach also carried the number 5913 in the early LMS period.
In 1962 No. 7820 was taken into departmental stock as part of an Emergency Control Train. It was fitted with desks and a display panel so that it could be used to control train movements during a national emergency.
In 1980 these control trains were no longer needed and in 1982 this carriage was bought by Quainton Railway Society. For several years the society used it as part of the site café and then as a workshop. It was then stored for a number of years waiting its turn to be restored. During 2009 work started on converting this coach into an educational facility for school parties. This was considered an ideal coach for this service, as essentially all original internal features had been removed during its time in departmental service.
Reference:
A Century on Rails - A Sequel to the Stockbook - Trevor Page - Quainton News No.59 Spring 1986
---
Photo:
Tony Lyster - LMS Vestibule Third No. 7820 in use as education vehicle in Buffer Depot Museum 2020
---
Origin :-
LMS
Date Built :-
1924
Number :-
LMS - 7820
Departmental - DM395344
Type :-
Open 3rd
Builder :-
LMS Derby
Owner :-
QRS
Status :-
Converted - Educational Facility
Location :-
Buffer Depot Museum
Accession Number :-
W/0034
Arrival Date :-
1982
---
Text © Quainton Railway Society / Photographs © Quainton Railway Society or referenced photographer
Email Webmaster
Page Updated: 03 December 2020