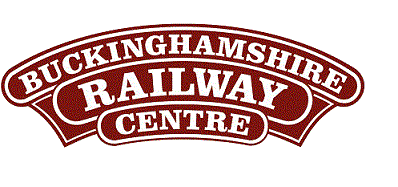 BRC Website Home
Quainton Virtual Stockbook - Underground Vehicles
COP Car No. 013063
---
Photo:
Tim Cook - COP Car No. 013063 stabled in centre of LT rake
---
This car was built in 1938 by the Gloucester Railway Carriage and Wagon Co., No. 013063 was delivered on 18 July 1938 and was formed with a set with 53028. The vehicles stayed together all their working lives.
As built, it was an ´O´ Class Trailer Car and was used on the Hammersmith City and Circle line services in London and it had an automatic coupler that incorporated all the electrical and pneumatic supplies in one connection. The class ´O´ and ´P´ trailers were virtually interchangeable and they were later reclassified as ´OP´. When the Metadyne equipment was removed from the motor cars, and they were re-equipped with the PCM system controls, the motor coaches were reclassified as ´CO´ or ´CP´, and the trailers became ´COP´.
This car was designed to be converted to a Driving Motor Car, with cab doors fitted but never used.
This carriage was purchased by the Underground Railway Rolling Stock Trust (URRST) in 1983. The car was transported by road to the Buckinghamshire Railway Centre on the 29 June 1984.
---
| | | | | | |
| --- | --- | --- | --- | --- | --- |
| Origin :- | London Transport | Date Built :- | 1938 | Number :- | 013063 |
| Type :- | COP | Builder :- | GRC&W | Owner :- | URRST |
| Status :- | Under Restoration | Location :- | Up Yard on dedicated track | Accession Number :- | N/A |
| Arrival Date :- | 1983 | | | | |
---
Text © Quainton Railway Society / Photographs © Quainton Railway Society or referenced photographer
Email Webmaster
Page Updated: 24 September 2017