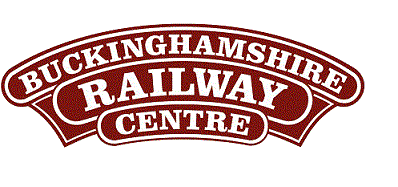 BRC Website Home
Quainton Virtual Stockbook - Quainton on Film

Doctor Who - Black Orchid
---
Photos:
BBC© - Screen shot of Quainton Platform 1 shortly before the Tardis materialises
BBC© - Screen shot of Dr Who appearing from the Tardis on Quainton's Platform 1
---
Actors - Peter Davison, Sarah Sutton, Janet Fielding
Director - Ron Jones
Writer - Terence Dudley
Description - This two part Dr Who episode featured the Tardis landing on Platform 1 of Quainton station, with the station masquerading as Cranleigh Halt. Featured the fifth doctor Peter Davidson. The 2008 DVD release includes a "then and now" extra, reviewing the film locations - including approximately 2 minutes at the Buckinghamshire Railway Centre.
A very brief glimpse of Quainton's Platform 1, with the Tardis, appeared on the 2013 Doctor Who: The Ultimate Guide, part of the 50th Anniversary celebrations, as an excerpt from the Black Orchid episode.
Rolling Stock Used - N/A
Availability - The episode is currently available on DVD from Amazon .
A detail episode guide is available on the BBC website
IMDB - Black Orchid.
---
Text © Quainton Railway Society / Photographs © Quainton Railway Society or referenced photographer
Email Webmaster
Page Updated: 06 October 2017