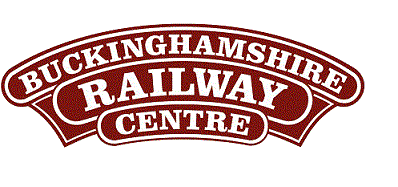 BRC Website Home
Quainton Virtual Stockbook - Where are they now?
Hawthorn Leslie 0-4-0ST No. 3718
---
Photo:
Adrian Aylward - 3718 undergoing brake testing, August 2018
---
This was one of five identical locomotives supplied by Hawthorn Leslie to the Associated Portland Cement Company of Swanscombe, Kent, in 1928. No. 3718 is the sister engine to Quainton's No. 3717. Two more engines from Hawthorn Leslie were delivered to Swanscombe in later years. All seven worked on the site until the opening of a new works and the introduction of diesels made them redundant. No. 3718 spent all its working life at Swanscombe.
Four of the severn APC Swanscombe engines, Nos 1, 3, 4 and 6, have been preserved and are in various conditions. As was common elsewhere engine parts tended to get mixed and 3718 carries a sister's slide bar and the regulator has No.3 stamped on it! No.4 arrived in almost a ready to steam condition, but actually required an in-the-frames steam test, insurance approvals, running-in and leak testing before use. A vacuum brake has been added and steam heating will probably be installed.
3718 passed steam and brake testing in August 2018 and was launched into public service at the August 2018 bank holiday weekend.
---
Photo:
Adrian Aylward - 3718 undergoing brake testing, August 2018
---
| | | | | | |
| --- | --- | --- | --- | --- | --- |
| Builder :- | Hawthorn Leslie | Date Built :- | 1928 | Works No. :- | 3718 |
| Running No. :- | 4 | Name :- | n/a | Wheel Arrangement :- | 0-4-0ST |
| Tractive Effort :- | 21, 425 lb | Boiler Pressure :- | 160 psi | Cylinder Dimensions :- | 16" x 24" |
| Weight :- | 25t 0c | Driving Wheel Dia. :- | 3' 3" | Owner :- | Private |
| Arrival Date :- | January 2018 | Dept. Date :- | October 2019 | | |
---
Text © Quainton Railway Society / Photographs © Quainton Railway Society or referenced photographer
Email Webmaster
Page Updated: 02 December 2020