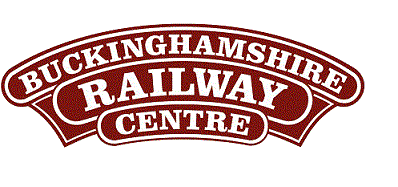 BRC Website Home
Quainton Virtual Stockbook - Non Passenger Coaching Stock

Post Office Stowage Tender W80423
---
Photo:
Robert Frise - The TPO shortly after arrival at Quainton
Photo:
Robert Frise - Inside the TPO shortly after arrival at Quainton
---
W80423 is a Post Office Stowage Tender (POT) (TOPS design code NT505) and was designed to work with a Sorter Van. Mail bags were loaded into the Stowage Van and then taken into the sorter for sorting. After sorting was complete mail was bagged and taken back into the Stowage Van for dispatch at the appropriate locations. W80423 was constructed in York in 1968. It was one of ten vehicles constructed to Lot 30781 Diagram 732 and numbered 80415 to 80424 and was also part of the 1968 Carriage Building Programme for fifty Post Office vehicles. W80423 together with W80424 were allocated to the Western Region to work on the South Wales TPO (M80415 - M80419 going to the Midland for the North Western and E80420 - E80422 going to the North Eastern/London York - Edinburgh Circuit. The original order specified for these vehicles to be fitted with traductor arms. These were the devices upon which the mail bags were suspended from the side of the vehicle to be collected by the ground nets. After the mail bags were collected the arms sprang back into position. Due to subsequent changes in Post Office transport arrangements the need for TPO vehicles fitted with nets and arms was substantially reduced. As a consequence the traductor arms were never fitted but provision was made so they could be fitted at a later date. This consisted of recesses in the bodyside either side of the relevant doors. These and subsequent stowage vans had late fee boxes fitted.
W80423 was completed in November 1968 and delivered in week ended 4th January 1969 in BR blue & grey livery. The new brighter shade of Post Office red was introduced in 1986. W80423 acquired this livery in 1990 (or early 1991). It is fitted with B5 bogies and weighs approximately 35 tons and has electric train heat (ETH4). Cardiff Canton, Old Oak Common, Cambridge and Euston were among its depot allocations.
---
Photos:
Robert Frise - Coach Details
Robert Frise - Coach Builders Plate
Photo:
Robert Frise - Inside the TPO shortly after arrival at Quainton
---
W80423 was in the formation of the final 1M99 Great Western up TPO on 9th January 2004. The formation of the train was as follows:
Locomotive – 67025
Stock – 94325+80428+80377+80435+80367+80385+80423+80337+94341
Following this run the Travelling Post Office, a tradition since the first run on the 6th January 1838 between Birmingham and Liverpool in a converted horse box, was consigned to history.
It arrived at Quainton on 23rd October 2007.
References:

---
| | | | | | |
| --- | --- | --- | --- | --- | --- |
| Origin :- | British Railways | Date Built :- | 1968 | Number :- | W80423 |
| Diagram :- | 732 | Lot :- | 30781 | Tare Weight :- | 35 tonnes |
| Type :- | Post Office Stowage Tender | Builder :- | British Railways | Owner :- | QRS |
| Status :- | - | Location :- | Up Yard | Wheelbase :- | - |
| Accession No.: | W/0143 | Arrival Date :- | 2007 | | |
---
Text © Quainton Railway Society / Photographs © Quainton Railway Society or referenced photographer
Email Webmaster
Page Updated: 24 September 2017