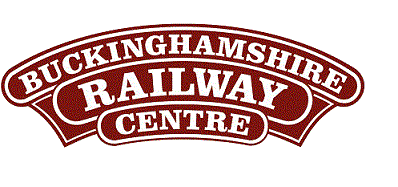 BRC Website Home
Quainton Virtual Stockbook - Non Passenger Coaching Stock

BR 'Siphon G' No. W1037
---
Photo:
Tim Cook - Siphon G stabled in Up Yard in March 2002
---
W1037 was built in 1955 to a GWR design and is a Siphon, the GWR telegraph code name for a vehicle designed to carry milk in churns. A siphon could range in size from a four-wheeled (Siphon A) to a large bogie vehicle (Siphon J). After nationalisation, British Railways continued to build a number of these vehicles, and Siphon G No. 1037 was one of these, built to what is basically a GWR design. Carrying capacity was 14 tons.
Ventilators in the side would be opened to allow air to circulate around the churns to keep the milk cool when the trains were in motion. Milk trains normally travelled at night, at express speeds, on the long haul from the West Country to London and other cities.
When milk began to be transported by road, many Siphons were moved on to parcels traffic where possible. W1037 spent the later years of its life carrying parcels around the London Midland Region. However 1978 saw the vehicle out of service at Manchester Red Bank, as it was then policy to eliminate non-standard vehicles. It was sold to a preservation society based at Llangollen, but early in 1985 was purchased by two QRS members and transferred to Quainton Railway Centre.
References:

---
Photo:
Robert Frise - Stabled in Up Yard Easter 1985 just after delivery
---
Origin :-
British Rail
(Western Region)
Date Built :-
1955
Number :-
W1037
Diagram :-
062
Lot :-
1768
Tare Weight :-
-
Type :-
Siphon G
Builder :-
British Rail Swindon
Owner :-
QRS Members
Status :-
Restored
Location :-
Up Yard
Wheelbase :-
-
Accession No.:
N/A
Arrival Date :-
1985
---
Text © Quainton Railway Society / Photographs © Quainton Railway Society or referenced photographer
Email Webmaster
Page Updated: 24 September 2017