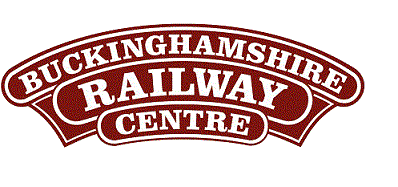 BRC Website Home
Quainton Virtual Stockbook
Quainton News Archive - Quainton News No. 99 - April 2008

Rewley Road Coal Depot
---
This shot of Rewley Road was apparently taken on 14th March 1952, when it was being used as a coal depot. It clearly shows how faithfully the main building was reconstructed at Quainton, but I wonder what happened to the sloping roof single storey part of the building in the left of the picture? Maybe it was not a part of listed structure and so was not covered by the preservation order? [Note 1]
The negative was donated by QRS member Neville Bridger and is now in our Collection. There is camera shake on it that cannot be further corrected, but you can still make out the Co-op Coals sign above the office window on the right of the picture.
---
Photo:
Neville Bridger
---
Notes:
1 - Confirmation of this is supplied in correspondence in qn 100
Notes:
The text in this Quainton Railway Society publication was written in 2008 and so does not reflect events in the 6+ years since publication. The text and photographs are repeated verbatim from the original publication, with only a few minor grammar changes but some clarifying notes are added if deemed necessary. The photos from the original publication are provided as scans in this internet version of this long out of print publication.
Reference:
Rewley Road Coal Depot - Quainton News No. 99 - April 2008
---
Text © Quainton Railway Society / Photographs © Quainton Railway Society or referenced photographer
Email Webmaster
Page Updated: 02 November 2017