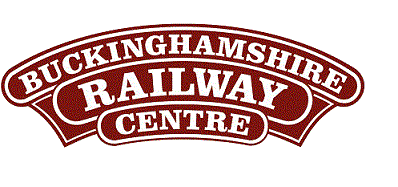 BRC Website Home
Quainton Virtual Stockbook
Quainton News Archive - Quainton News No. 97 - April 2007

Travelling Post Office W80394

TPO W80394
---
qn - TPO W80394 in the special!y constructed platform alongside Rewley Road, taken on 18th Feb 07
Andrew Bratton - Internal shot
---
The TPO we previously provided information on will not now be coming to Quainton, as it was swapped for this one by Duncan Battersby. Robert Frise updates us on the one that we did get.
W80394 was originally constructed in 1956 as a side corridor passenger coach (SK) W25156. It was one of one hundred and twenty vehicles constructed to Lot 155 Diagram 147 and numbered 25045 to 25164. These were all allocated to the Western Region. In 1967 it was one of fifteen vehicles converted at York under Lot 30900 Diagram 726A to a Post Office Sorting Van (POS) (TOPS design code NS531). They were given numbers 80381 to 80395 and allocated once again to the Western Region. Diagram 726 made no provision for nets or arms, which were the devices used for exchanging mailbags while on the move. The order for the conversion was issued January 1975 and completed in August 1977. It was allocated to Old Oak Common depot and was transferred to Euston in 1993. It is fitted with 85 bogies, weighs 38 tons and has electric train heat.
Unlike our previously allocated vehicle it did not take part in the final runs. I will continue to research it, but at the moment I cannot find any claim to fame.
---
Notes:
The text in this Quainton Railway Society publication was written in 2007 and so does not reflect events in the 7+ years since publication. The text and photographs are repeated verbatim from the original publication, with only a few minor grammar changes but some clarifying notes are added if deemed necessary. The photos from the original publication are provided as scans in this internet version of this long out of print publication.
Reference:
TPO W80394 - Quainton News No. 97 - April 2007
---
Text © Quainton Railway Society / Photographs © Quainton Railway Society or referenced photographer
Email Webmaster
Page Updated: 01 December 2017