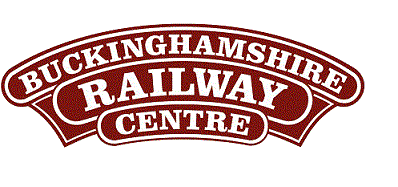 BRC Website Home
Quainton Virtual Stockbook
Quainton News Archive - Quainton News No. 64 - Winter 1987 / 88

GWR 57XX Class 0-6-0PT No. 7715 (L.99)

7715 at Llangollen
---
Photos:
Mike Goodfield - On hire to the Llangollen Railway for the summer season, Pannier Tank No. 7715 raises echoes round the valley at Berwyn on 21 July.
Mike Goodfield - No. 7715 awaits departure from Llangollen with an evening crew familiarisation run to Berwyn on Sunday 19 July.
Photos:
Mike Goodfield - On its first day in revenue caring service on the Llangollen Railway, No. 7715 crosses the River Dee with the 11.00 Llangollen to Berwyn service.
---
Notes:
The text in this Quainton Railway Society publication was written in 1987 and so does not reflect events in the 27+ years since publication. The text and photographs are repeated verbatim from the original publication, with only a few minor grammar changes but some clarifying notes are added if deemed necessary. The photos from the original publication are provided as scans in this internet version of this long out of print publication.
Reference:
7715 at Llangollen - Quainton News No. 64 - Winter 1987 / 88
---
Text © Quainton Railway Society / Photographs © Quainton Railway Society or referenced photographer
Email Webmaster
Page Updated: 26 November 2017