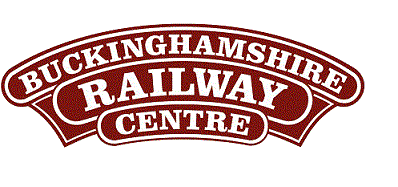 BRC Website Home
Quainton Virtual Stockbook
Quainton News Archive - Quainton News No. 64 - Winter 1987 / 88

GWR 'King' Class 4-6-0 No. 6024 King Edward I

Shed Noticeboard - 6024 Progress Report
---
The last report in Quainton News No. 63 was perhaps a little too confident about the return of the boiler. The latest news at the time of writing (mid-October) is that the boiler is now finished and has had a provisional hydraulic test. BR Inspectors are now due to come and see an official test, after which the superheater header and elements will be refitted. These last items have to be tested out of the boiler. Once all this has happened, the boiler will be steam tested prior to its return, which will now probably happen in the new year. It is intended to have the chassis completely ready, so that the boiler can be lifted straight into the frames. On the frames, work has continued on the mechanical lubricator and pipework. A major achievement has been the fitting of the final connecting rod. The 6024 Mechanical Inspector now wishes to have the chassis towed up and down the line a few times, to make sure that everything that should rotate does, that there are no real tight spots and that the bearings are in order. All the boiler cladding has been made and is now on site.
An unfortunate setback with the tender was finding that the wheel tyre profiles that had been the standard when they were machined in the earlier days of the project were now unacceptable. The only remedy was to remove the wheels and have them machined again. This has now been done. The only platework outstanding on the tender is in the vicinity of the rear drag box. The painters are also out in force and large areas of quality finished top coat are now appearing.
---
Notes:
The text in this Quainton Railway Society publication was written in 1987 and so does not reflect events in the 27+ years since publication. The text and photographs are repeated verbatim from the original publication, with only a few minor grammar changes but some clarifying notes are added if deemed necessary. The photos from the original publication are provided as scans in this internet version of this long out of print publication.
Reference:
Shed Noticeboard - 6024 Progress Report - Quainton News No. 64 - Winter 1987 / 88
---
Text © Quainton Railway Society / Photographs © Quainton Railway Society or referenced photographer
Email Webmaster
Page Updated: 25 November 2017