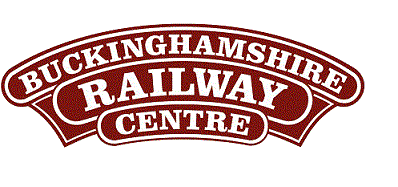 BRC Website Home
Quainton Virtual Stockbook
Quainton News Archive - Quainton News No. 62 - Spring 1987

Hibberd 0-4-0DM No. 3271 Walrus

Walrus
---
Photos:
Robin Waywell - Walrus seen at Arthur Guinness, Park Royal, on 15th January 1981.
---
On Sunday 9th November, Buckinghamshire Railway Centre took delivery of another diesel locomotive, Hibberd 0-4-0DM No. 3271 Walrus. Built in 1949, Walrus was delivered new to Hibberd's neighbouring company, Arthur Guinness Ltd. of Park Royal - and, along with sister loco Carpenter, worked there until 1986. Usually the pair worked week and week about, shunting wagons around the brewery, but the company's increased rail traffic using large ferry wagons rendered them redundant, as the locos were too small and did not have sufficiently good tyres to enable them to work onto the BR branch. Their replacement came in the form of two 08 0-6-0DEs. Walrus is painted dark blue at present, but is due to receive a new black livery as part of the agreement with Guinness when the loco was donated.
The power plant is a Paxman 6RWT engine of 144 bhp. Maximum speed is 11 mph and weight is 24 tons. F.C. Hibberd obtained many of their components from outside sources and the coupling rods are known to have been produced by the Yorkshire Engine Company. The design has quite a similarity to contemporary Hudswell Clarke practice.
---
Notes:
The text in this Quainton Railway Society publication was written in 1987 and so does not reflect events in the 27+ years since publication. The text and photographs are repeated verbatim from the original publication, with only a few minor grammar changes but some clarifying notes are added if deemed necessary. The photos from the original publication are provided as scans in this internet version of this long out of print publication.
Reference:
Walrus - Quainton News No. 62 - Spring 1987
---
Text © Quainton Railway Society / Photographs © Quainton Railway Society or referenced photographer
Email Webmaster
Page Updated: 25 November 2017