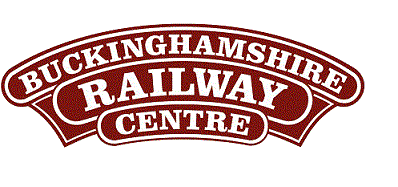 BRC Website Home
Quainton Virtual Stockbook
Quainton News Archive - No. 58 - Autumn / Winter 1985 / 86

Pump Trolley Marathon
---
Photo:
Trevor Page - Don Kidd at speed!
---
Bruce Murray organised a terrific fun and fund-raising event on 24th and 25th August. It was the sponsored Pump Trolley Marathon, using the inspection tricycle built in Michigan, USA, by the Sheffield Car Company of Fairbanks Morse & Co. - one of our least known items of rolling stock. By Sunday lunchtime, sixteen volunteers had completed nearly 132 miles at the pump handle, despite a 2½ hour delay on the Saturday afternoon for axle repairs. Bruce tells the whole story in this issue - see page 17.
We trust everyone who was kind enough to sponsor a 'pump' has paid up! We will be looking for the result in the next edition of the Quainton Book of Records.
---
Notes:
The text in this Quainton Railway Society publication was written in 1986 and so does not reflect events in the 28+ years since publication. The text and photographs are repeated verbatim from the original publication, with only a few minor grammar changes but some clarifying notes are added if deemed necessary. The photos from the original publication are provided as scans in this internet version of this long out of print publication.
Reference:
Pump Trolley Marathon - No. 58 - Autumn / Winter 1985 / 86
---
Text © Quainton Railway Society / Photographs © Quainton Railway Society or referenced photographer
Email Webmaster
Page Updated: 18 November 2017