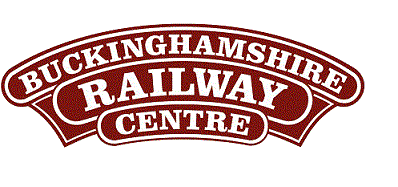 BRC Website Home
Quainton Virtual Stockbook
Quainton News Archive - Quainton News No. 46 - Spring / Summer 1982

GWR 'King' Class 4-6-0 No. 6024 King Edward I

King's Progress
---
Photo:
J R Fairman - GWR / LNWR Joint Coach?
---
Hard at work and making a good job of refitting doors on the LNWR five compartment coach body in the up yard at Easter were Reg Hughes and John Twydle. The number 4569 has been found over one door and it is believed the coach was built at Wolverton about one hundred years ago. It is being adapted as a sales 'outlet' and store.
Further up the yard excellent progress is continuing on the King's restoration work and it is hoped to re-wheel the locomotive later this year! The new connecting rods, piston rods and eccentrics were ordered in the spring from a Midlands firm and quotations are being sought for the replacement tubeplate; possibly for ordering in the autumn. The bogie axleboxes were, in July, at Swindon for remetalling and the driving wheel boxes are being done at Bridgnorth. Currently work is going ahead steadily on removing defective stays from the boiler. Instead of drilling them out, they are now being burnt off from the inside and already two-thirds are done. A set of new small tubes has been purchased and these are in stock. One flue tube has been removed, tested ultrasonically and is sound; hopefully the others will be equally good. Non-ferrous fittings are now being prepared for the cab, so there is real progress on the King. Work on the tender is going well too. The whole of the back and part of the front section of the top was prefabricated and welding and fitting is nearly finished.
---
Notes:
The text in this Quainton Railway Society publication was written in 1982 and so does not reflect events in the 32+ years since publication. The text and photographs are repeated verbatim from the original publication, with only a few minor grammar changes but some clarifying notes are added if deemed necessary. The photos from the original publication are provided as scans in this internet version of this long out of print publication.
Reference:
King's Progress - Quainton News No. 46 - Spring / Summer 1982
---
Text © Quainton Railway Society / Photographs © Quainton Railway Society or referenced photographer
Email Webmaster
Page Updated: 18 November 2017