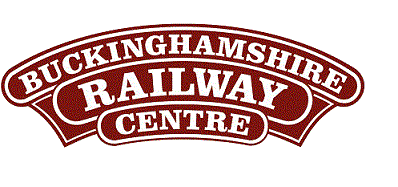 BRC Website Home
Quainton Virtual Stockbook
Quainton News Archive - Quainton News No. 42 - Autumn / Winter 1980 / 81

GWR 'King' Class 4-6-0 No. 6024 King Edward I

Golden Jubilee of King Edward I
---
We congratulate the 6024 Preservation Society on the Golden Jubilee of their most famous of all locomotives, King Edward I, which appeared from Swindon Works in June 1930 to start a noble career, lasting 32 years and covering more than 1½ million miles. As a small tribute, the cover picture of this issue shows the special headboard carried by The Quaintonian during its shuttle service from Aylesbury at the August Holiday Weekend. On 24th August, 6024 P.S. members were given free admission to the Quainton site and there was a Beer Tent with Real Ale and Real Cider to celebrate the occasion. In The Kings Messenger No. 20, it is reported that new connecting rod forgings are about to be ordered from Anderson Bros. in Scotland and the small boiler tubes from British Steel Corporation. All tubes and the main steam pipe have been removed from the boiler and, on 20th July, the boiler was entered and work started in preparation for a BR internal inspection. Another major job which has been tackled this year is the renewal of the tender tank top and brake gear is being sorted and checked for re-assembly. Other work to be done is the replacement of the bogie coil springs, the attention to the profiles of the bogie and main driving wheel flanges and the ultrasonic inspection of the axles. Some of these jobs were identified when a BR inspector visited 6024 on 24th April and pronounced the boiler to be satisfactory from an external inspection, subject to some welding repairs, and the firebox likely to be serviceable after stay replacement, some re-rivetting and caulking.
Members may know that our Eric Miller is a member of the 6024 Executive Committee and that discussions have been proceeding for some time to conclude an agreement relating to the accommodation and storage of the King at Quainton. We believe the matter will soon be sorted out and we certainly look forward to the continuing progress on the challenging and costly task of returning this most regal of locomotives to steam in the not too distant future.
---
Notes:
The text in this Quainton Railway Society publication was written in 1981 and so does not reflect events in the 33+ years since publication. The text and photographs are repeated verbatim from the original publication, with only a few minor grammar changes but some clarifying notes are added if deemed necessary. The photos from the original publication are provided as scans in this internet version of this long out of print publication.
Reference:
Golden Jubilee of King Edward I - Quainton News No. 42 - Autumn / Winter 1980 / 81
---
Text © Quainton Railway Society / Photographs © Quainton Railway Society or referenced photographer
Email Webmaster
Page Updated: 17 November 2017