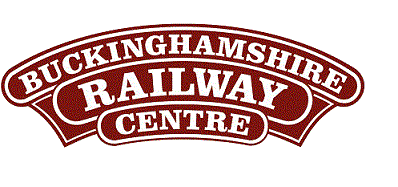 BRC Website Home
Quainton Virtual Stockbook
Quainton News Archive - Quainton News No. 39 - Autumn / Winter 1980

From the Archives - Quainton Road and Aylesbury
---
Photo:
A A Harland - The Station at Quainton Road in 1922
---
Metropolitan Railway and Great Central Railway billboards are displayed, also advertisements for 'The Daily Chronicle' and 'Maples for curtains and furniture'.
---
Photo:
E Course - Aylesbury - Sub-shed of Neasden (J4E)
---
In the rain, on 23rd May 1954, are 69302, former G.C.R. 0-6-2T (LNER Class N5), GW 1411, GW 0-4-2T and 67772 2-6-4T (Class L 1). Note the water tank, water crane, inspection pit and coaling stage.
---
Photo:
E Course - Aylesbury - 18th June 1934
---
London Transport 4-4-0T, 23, freshly repainted earlier in 1934, has arrived at Aylesbury from Quainton Road with wagons from the Brill branch and from other Metropolitan Stations to Verney. Metropolitan Railway 23, built by Beyer, Peacock & Co. in 1866, became LPTB property in 1934 and was renumbered L45 in 1938. After restoration at Neasden it was in Clapham Museum from 1961 to 1963 and 1964 to 1973, at Syon Park from 1973 and will be exhibited at the new Covent Garden Transport Museum when it opens - probably in 1980.
---
Photo:
H C Casserley - Aylesbury - 15th March 1930
---
GWR 4-4-2T, 2222, standing in Aylesbury Station on a Paddington train via Princes Risborough . Notice the old Metropolitan Railway carriage body and the roof of the locomotive sheds.
---
Notes:
The text in this Quainton Railway Society publication was written in 1980 and so does not reflect events in the 34+ years since publication. The text and photographs are repeated verbatim from the original publication, with only a few minor grammar changes but some clarifying notes are added if deemed necessary. The photos from the original publication are provided as scans in this internet version of this long out of print publication.
Reference:
From the Archives - Quainton Road and Aylesbury - Quainton News No. 39 - Autumn / Winter 1980
---
Text © Quainton Railway Society / Photographs © Quainton Railway Society or referenced photographer
Email Webmaster
Page Updated: 17 November 2017