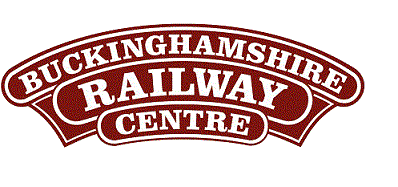 BRC Website Home
Quainton Virtual Stockbook
Quainton News archive - Quainton News No. 34 - Spring 1978

Standard Class 4 2-6-0 76017

To Pastures New......
---
Photo:
J R Fairman - Not an A4 but 76017 in disguise
---
In Quainton News No. 30 we reported Bodmin moving to Hampshire and in the same issue we featured an article on the Standard Class 4 2-6-0, 76017. Before the end of February we will bid farewell to the Mogul which is moving to the Mid Hants Railway to join 34016 and to become a partner with 31874, the third member of the trio considered for rescue from Barry scrapyard by the erstwhile Isle of Purbeck Preservation Group. A statement on 9th February by the Mid Hants Watercress Line reports that the cost of moving 76017 and also 34105 Swanage from Barry, to Alresford is being sponsored by the High Wycombe firm, Allthread Distributors Ltd, makers of high quality bolts, nuts and washers. We wish Roy Pullen and the small group of Slough railway enthusiasts who have laboured at Quainton on the restoration of 76017 every success and joy in operating their Class 4 in Hampshire. As the future of the engine is no longer shrouded in mystery perhaps it is the right time to show her under different wraps in our up yard! - see overleaf [above].
---
Notes:
The text in this Quainton Railway Society publication was written in 1978 and so does not reflect events in the 37+ years since publication. The text and photographs are repeated verbatim from the original publication, with only a few minor grammar changes but some clarifying notes are added if deemed necessary. The photos from the original publication are provided as scans in this internet version of this long out of print publication.
Reference:
To Pastures New...... - Quainton News No. 34 - Spring 1978
---
Text © Quainton Railway Society / Photographs © Quainton Railway Society or referenced photographer
Email Webmaster
Page Updated: 17 November 2017