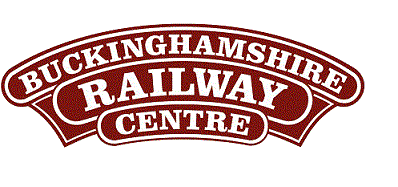 BRC Website Home
Quainton Virtual Stockbook
Quainton News Archive - Quainton News No. 26 - Winter 1975

Manning Wardle 0-4-0ST No. 14

No. 14 Brill
---
Photo:
J R Fairman - New Number and Nameplates No. 14 Brill
---
This sole remaining representative of the Manning, Wardle design of 0-4-0ST, which Brian Clifford has been restoring in the Brill yard has been test steamed. This revealed the need to replace some bottom rows of boiler tubes and this work is in hand.
No. 14 was rescued from its isolation at the end of the Brill siding by a temporary track laid from the restoration building centre road. The rich blue livery suits Brill very well indeed and the Great Eastern Railway effect is heightened by the simulated copper capped chimney. We look forward to seeing Brian's latest ex-works engine in steam in 1976.
---
Notes:
The text in this Quainton Railway Society publication was written in 1975 and so does not reflect events in the 40+ years since publication. The text and photographs are repeated verbatim from the original publication, with only a few minor grammar changes but some clarifying notes are added if deemed necessary. The photos from the original publication are provided as scans in this internet version of this long out of print publication.
Reference:
No. 14 Brill - Quainton News No. 26 - Winter 1975
---
Text © Quainton Railway Society / Photographs © Quainton Railway Society or referenced photographer
Email Webmaster
Page Updated: 04 November 2017