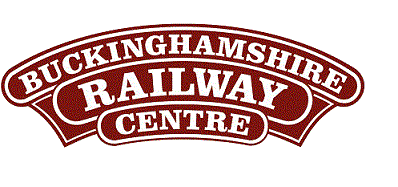 BRC Website Home
Quainton Virtual Stockbook
Quainton News Archive - Quainton News No. 25 - Autumn 1975

LNWR Observation Car No. 68

The New Body
---
Photo:
J M Hutchings - The LNWR Saloon, 5th July, 1975
---
In the first week in July a new body, a carriage body, arrived and was unloaded in the down yard. It belongs to Chris Britton and came from Denbigh Poultry Farm and it is a very interesting addition to the Quainton collection. The body is from a London & North Western Railway four wheeled saloon built at an unknown date, probably at Wolverton.
Before 1948 it served as a bungalow for nurses working at a hospital near to the farm but it has been derelict for many years and has suffered from the ravages of the weather. The coach is divided into two open compartment saloons by a partition with a sliding door. The sides have four large windows and the ends of the coach also have windows, all of which were originally fitted internally with blinds. The outside of the body had a number of markings under the present drab green paint. The livery was carmine lake with white window frames and gold lining. There are four LNWR coats of arms on the body and LNWR monograms in the centre of the sides. The number 68 appears in several places and we would like to have more information on this old carriage. Write please to the Editor.
---
Notes:
The text in this Quainton Railway Society publication was written in 1975 and so does not reflect events in the 40+ years since publication. The text and photographs are repeated verbatim from the original publication, with only a few minor grammar changes but some clarifying notes are added if deemed necessary. The photos from the original publication are provided as scans in this internet version of this long out of print publication.
Reference:
The New Body - Quainton News No. 25 - Autumn 1975
---
Text © Quainton Railway Society / Photographs © Quainton Railway Society or referenced photographer
Email Webmaster
Page Updated: 28 October 2017