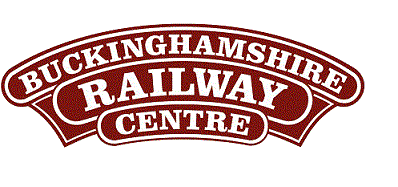 BRC Website Home
Quainton Virtual Stockbook
Quainton News Archive - Quainton News No. 24 - Summer 1975

BR(WR) 94XX Class 0-6-0PT No. 9466

Another Pannier Tank for Quainton!
---
An agreement has been made with the owners of a large 94XX 0-6-0PT, 9466, whereby the locomotive will be brought from Barry to Quainton up yard for restoration and subsequently for working our trains. The engine was built at Swindon in February 1952 and was withdrawn from service in July 1964 after a very short working life indeed. It was sold for scrap to Woodham Bros, Barry and has been the subject of at least two appeals for its purchase for restoration. One possibility was that it would have gone to the Eastern Valleys Railway but this scheme did not materialise; later it was a candidate for working on the Swanage Railway. It is very good news to have an example of this class at Quainton because there are no other examples saved except the static exhibit, 9400 itself, at Swindon Museum.
---
Notes:
The text in this Quainton Railway Society publication was written in 1975 and so does not reflect events in the 40+ years since publication. The text and photographs are repeated verbatim from the original publication, with only a few minor grammar changes but some clarifying notes are added if deemed necessary. The photos from the original publication are provided as scans in this internet version of this long out of print publication.
Reference:
Another Pannier Tank for Quainton! - Quainton News No. 24 - Summer 1975
---
Text © Quainton Railway Society / Photographs © Quainton Railway Society or referenced photographer
Email Webmaster
Page Updated: 28 October 2017