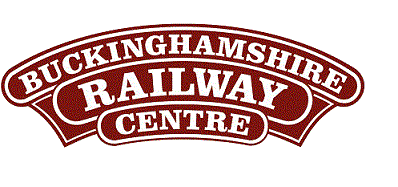 BRC Website Home
Quainton Virtual Stockbook
Quainton News Archive - Quainton News No. 19 - Spring 1974

Down Yard Shed

The Restoration Building
---
Photo:
P I Clarke - The Down Yard, 3rd November 1973
---
The down yard presents a very different appearance to this picture. All the engines and wagons have been moved down to the long siding - in other words, to our main line which parallels the BR line for a part of the way to Aylesbury. Only three have been left at the end of the Brill siding. The big contract is underway and, providing the fuel and economic crises do not bring everything to a grinding halt, our contractors, Bell and Webster, could be erecting the first part of the Restoration Building by the time you read this account.
Lifting the down yard track began on 25th November with quite a show of enthusiasm which fluctuated somewhat over the next three weekends. One Saturday only the Chairman and Secretary were to be seen dismantling one of the roads ready for lifting the following weekend. The task has taken longer than expected because there have not always been enough people on the job. Also the keys were nearly fossilised, the fish plates had rusted to the rails and nearly every nut and bolt had seized solid! Some of the chairs were of the type used by the GW and were bolted through the sleepers. They proved so difficult to remove and the sleepers weren't worth saving, so a large bonfire was made to burn them off. It blazed so well that it was long after dark before it could safely be left. Red hot chairs were dragged from the inferno and glowed dully in the dark as they cooled off. The next bonfire was of a much more modest size to get rid of some wet and quite rotten bits of sleepers. All the suitable wood has been saved for lighting the locos.
Not many people were able to turn up over the two weekends of the Christmas holiday but by 6th January, fortified by the rest they had all had, enthusiasm returned and quite a few members turned up for what had hopefully been called "the last down yard track day" S & T most obligingly shunted the stock out of the platform road so that P-way could use the hand trolley to take track fittings down to the P-way heap. In the evening S & T proved they could understand their own hand-lamp signals when they shunted the stock back again!!
---
Notes:
The text in this Quainton Railway Society publication was written in 1974 and so does not reflect events in the 40+ years since publication. The text and photographs are repeated verbatim from the original publication, with only a few minor grammar changes but some clarifying notes are added if deemed necessary. The photos from the original publication are provided as scans in this internet version of this long out of print publication.
Reference:
The Restoration Building - Quainton News No. 19 - Spring 1974
---
Text © Quainton Railway Society / Photographs © Quainton Railway Society or referenced photographer
Email Webmaster
Page Updated: 28 October 2017