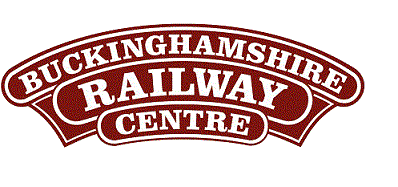 BRC Website Home
Quainton Virtual Stockbook
Quainton News Archive - Quainton News No. 12 - June 1972

The Cover Photograph
---
Photo:
H C Casserley
---
Forty two years before the footbridge at Quainton Road station was re-opened, in March 1972, our member Henry Casserley was at this vantage point with camera poised to photograph the Aylesbury bound auto train steaming in with a Great Central Railway Class 3 2-4-2T LNER 5594.
As GCR 594 this engine had been built by Neilson & Co. of Glasgow in March 1891 (Makers No. 4334) and was one of a class of 39 engines designed by Thomas Parker. By 5th March 1930 when this picture was taken the original round topped firebox had been replaced by a boiler with a Belpaire firebox and the stovepipe chimney had disappeared. 5594 was LNER Class F1 and was withdrawn in June 1943 from Tuxford shed. Incidentally, did you realise there was once a flight of steps from the road to the up side station yard?
---
Notes:
The text in this Quainton Railway Society publication was written in 1972 and so does not reflect events in the 40+ years since publication. The text and photographs are repeated verbatim from the original publication, with only a few minor grammar changes but some clarifying notes are added if deemed necessary. The photos from the original publication are provided as scans in this internet version of this long out of print publication.
Reference:
The Cover Photograph - Quainton News No. 12 - June 1972
---
Text © Quainton Railway Society / Photographs © Quainton Railway Society or referenced photographer
Email Webmaster
Page Updated: 18 October 2017