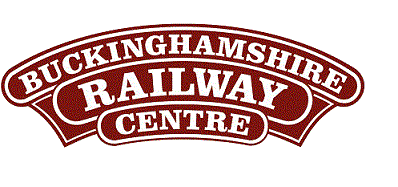 BRC Website Home
Quainton Virtual Stockbook
Quainton News Archive - Quainton News No. 100 - October 2008

Sentinel 0-4-0 No. 6515 Isebrook

Isebrook Returns to Quainton Road
---
A "new" arrival in the down yard is a Sentinel loco that was restored at Quainton by Alan Bolton. She arrived at Quainton on her first period of residence on 31st May 1972 and was restored over the subsequent 7 years, steaming for the first time in preservation in August 1979. Isebrook left Quainton for the Isle of Wight on 31st May 2001. From the Isle of Wight she went to the Lavender Line before returning to Quainton in June 2008. The little black 4 wheeler has been purchased by Peter Mitchell and is expected to operate in the Down Yard in due course.
---
Photo:
Andrew Bratton - Isebrook returns home
Photo:
Alan Sturrock provided this shot of lsebrook when she was in service
---
Notes:
The text in this Quainton Railway Society publication was written in 2008 and so does not reflect events in the 6+ years since publication. The text and photographs are repeated verbatim from the original publication, with only a few minor grammar changes but some clarifying notes are added if deemed necessary. The photos from the original publication are provided as scans in this internet version of this long out of print publication.
Reference:
Isebrook Returns to Quainton Road - Quainton News No. 100 - October 2008
---
Text © Quainton Railway Society / Photographs © Quainton Railway Society or referenced photographer
Email Webmaster
Page Updated: 02 December 2017