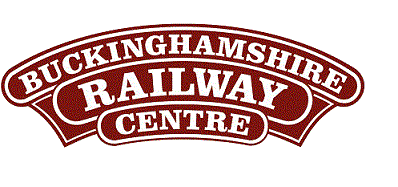 BRC Website Home
Quainton Virtual Stockbook - Railway Plant, Structures and Buildings

Platforms 1, 2 and 3
---
Photos:
Tony Lyster - Quainton Platforms 1 and 2
Tony Lyster - Platform 2 - Restored Milk Landing Gate
Tony Lyster - Quainton Platform 3 showing distinct curve
Tony Lyster - Platform 2 / 3 flower bed
---
These are constructed entirely of blue brick as an outer wall tired up and out in conventional style, topped with a chequer style patterned brick at the coping. The infill is clay and rubbish. The original surfaces appear to have included wooden sleepers and gravel, but were all tarmacked by the railway companies. A milk churn loading gate has been restored at the Calvert end of Platform No.2, painted white; there is a landing stage on the other side. The platform fencing is off a diagonal pattern and this shows in early photos.
Platform 3 has a distinctive curve to it as it was the departure platform for the Brill Tramway which closed in 1935. The Tramway ran across the fields by a circuitous route and at a leisurely pace to the hilltop Georgian village of Brill - though the Tramway never climbed the hill. The site of the station is now a brewery! Interestingly, some years ago when the Aylesbury end of the platform wall was straightened to improve the space available for our 2 running lines at this point the bricklayer said that the platform wall showed signs of a number of earlier rebuilds.
Between Platforms 2 and 3, adjacent to the Brill Hut, there is a flower bed. Most railway stations were proud of their flower beds and some won prizes for their presentation. This bed, unlike the others here at Quainton Road, is edged with 3 foot long steel reinforced concrete sections with small concrete corner pillars and probably dates from the LNER days in the 1930´s.
References:

---
| | | | | | |
| --- | --- | --- | --- | --- | --- |
| Origin :- | Great Central and Met Joint | Date Built :- | 1897 / 8 | Number :- | N/A |
| Type :- | Structure | Builder :- | ????? | Owner | Network Rail / QRS |
| Status :- | Operational | Location :- | Platform 1 / 2 / 3 | | |
---
Text © Quainton Railway Society / Photographs © Quainton Railway Society or referenced photographer
Email Webmaster
Page Updated: 15 OCtober 2017