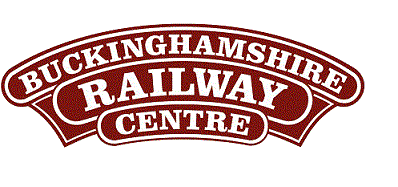 BRC Website Home
Quainton Virtual Stockbook - Goods Vehicles - Open Wagons
NE No. 609085
---
Photo:
Robert Frise - No. 609085 in down yard platform with GE No. 7612
---
Of the same type as 7612, No. 609085 has been restored to the LNER livery it carried after the grouping.
An original GER ratchet type handbrake is still fitted. It also has buffer blocks to check the bottom hinged side doors as they are dropped to open them.
The wagon still has its GER wheels and sets, but with LNER buffers fitted.
The wagon arrived at Quainton in July 1971 from the Ministry of Defence depot at Bicester from where it was purchased. It carried MOD number AD47378.
References:
The Demonstration Goods Train - Quainton News No. 46 Spring / Summer 1982
---
Origin :-
GER
Date Built :-
c 1900
Number :-
LNER - 609085
MOD - AD47378
Diagram :-
-
Lot :-
-
Capacity :-
10 ton nominal
Type :-
5-plank open goods
Builder :-
GER Temple Mills
Wheelbase :-
9' 0"
Owner :-
QRS
Status :-
Restored / Stored
Location :-
Romney Building
Accession No.:
W/0054
Arrival Date :-
1971
---
Text © Quainton Railway Society / Photographs © Quainton Railway Society or referenced photographer
Email Webmaster
Page Updated: 25 September 2017