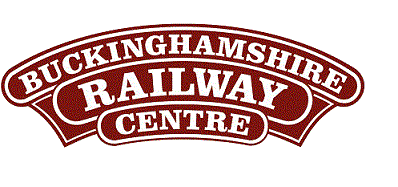 BRC Website Home
Quainton Virtual Stockbook - Passenger Stock - Mark I & II Carriages
MKI - M16235
---
Photo:
Robert Frise - Mark 1 M16235 newly painted in maroon
---
Built for the London Midland Region as No. M16235, one of a batch of 15, numbers 16226 - 16240. It is fitted with metal window frames and melamine finish in the standard class sections. The carriage was refurbished at Derby in the mid 1980's. Its final duties were NWR pool Network South East Western Region where it was renumbered from the 16XXX series, with the 16 being replaced by a seven, i.e. 7235.
Purchased from Old Oak Common in August 1992 painted in Network South East livery, it has now been repainted in pre-1965 British Railways maroon and returned to its original M16235 number for use in our passenger train. It has replacement bogies fitted at Cardiff Cathays Depot to replace the original "Commonwealth" type, and arrived at Quainton in 1993.
On the 4th April 2019 M16235 was sent to the Llangollen Railway for maintenance, with a temporary swap with Llangollen's Mark 1 SK W25421. M16235 arrived back at Quainton on the 7th November 2019.
---
Photo:
Ian Miller - Mark 1 M16235 newly on return from the Llangollen Railway
---
Origin :-
British Rail
Date Built :-
September 1963
Number :-
M16235
7235
Diagram :-
126
Lot :-
30729
Type :-
CK
Builder :-
British Rail - Derby
Owner :-
QRS
Status :-
Maintenance
Location :-
Llangollen Railway
Accession Number :-
W/0104
Arrival Date :-
1993
---
Text © Quainton Railway Society / Photographs © Quainton Railway Society or referenced photographer
Email Webmaster
Page Updated: 14 November 2019