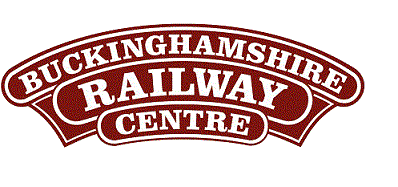 BRC Website Home
Quainton Virtual Stockbook - Goods Vehicles - Tank Wagons
GWR Milk Tank No. 2536
---
Photo:
Robert Frise - The GWR Milk Tanker
---
This six-wheeled milk tank was built in 1934 by the Great Western Railway to diagram 039, lot 1517. The glass-lined tank was formerly owned by Unigate Creameries, but the chassis remained the property of the GWR. The GWR telegraph code name for this type of vehicle was 'milta'.
As this tanker was built to carry milk for human consumption it has a glass liner inside to assist with cleaning. These tankers, once a common sight on the railways, were used between the country dairies and the bottling plants in large cities such as London. The distances for each trip might be as much as 200 miles. Originally milk was delivered in 10 gallon churns but they required much handling and the use of tankers speeded up the delivery, ensuring fresher milk on the table. Nowadays, milk all goes by road tanker.
Unigate Creameries presented it to the 6024 Preservation Society, it was originally intended for use as a water carrier for their locomotive. It arrived at Quainton in July 1974, by a track slew from the British Rail mainline. The 6024 Preservation Society in turn presented it to the QRS, and it has been since restored to its original purpose.
---
Origin :-
GWR
Date Built :-
1934
Number :-
2536
Diagram :-
039
Lot :-
1517
Capacity :-
-
Tare Weight :-
-
Gross Weight :-
-
Type :-
Milk Tank
Builder :-
GWR Swindon
Wheelbase :-
6' 6" + 6' 6"
Owner :-
QRS
Status :-
Static Exhibit
Location :-
Up Yard
Accession No.:
W/0072
Arrival Date :-
6024 KS 1974
QRS 1989
---
Text © Quainton Railway Society / Photographs © Quainton Railway Society or referenced photographer
Email Webmaster
Page Updated: 27 September 2017