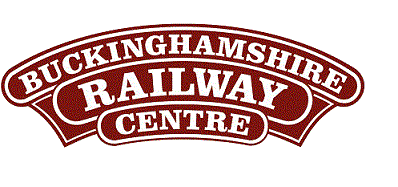 BRC Website Home
Quainton Virtual Stockbook - Where are they now?

LNER Corridor 3rd No. 3188
---
Photo:
Tony Lyster - LNER 3188 shrink wrapped prior to departure 24th April 2015 (despite camera date stamp!)
---
Gresley Coach No. 3188's body was built at York in 1934 as a seven compartment coach to diagram 155, lot 488. It is the only example preserved with entry to compartments via end vestibules. Delivered to the Southern Scottish section of the LNER, it worked in East Coast express trains. The frames were built in 1932 by Metro-Cammell, Wednesbury, Birmingham.
In 1961 it was taken out of passenger traffic and allocated to the Scottish Region Strategic Reserve Emergency Control Train. This set was disbanded in 1980 and No. 3188 moved to Quainton in 1982 after a period in store at Bicester. More details of the Emergency Control Trains was provided by the LNER Coach Association on their website, but this is now removed. Originally owned by the QRS, it was later owned by a QRS member. It left Quainton after purchase by the A1 Trust.
---
Origin :-
LNER
Date Built :-
1934
Number :-
LNER to 1946 - 3188
LNER from 1946 - 12934
BR - SC12934E
Type :-
Corridor 3rd
Builder :-
LNER York
Arrival Date :-
1982
---
Text © Quainton Railway Society / Photographs © Quainton Railway Society or referenced photographer
Email Webmaster
Page Updated: 03 October 2017