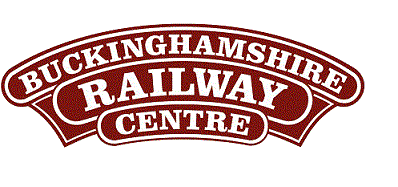 BRC Website Home
Quainton Virtual Stockbook - Goods Vehicles - Box Vans
LMS Box Van No. 34676
---
Photo:
Robert Frise - LMS box van 34676 standing next to the gunpowder van
---
Built to a Midland Railway design at the time of the grouping, this van would have been turned out in LMS livery when new and it represents the final type of MR box van.
Originally built with a 10' wheelbase, sometime during its life this was altered to 9' 6". The overall length is 20ft 6in, and has sliding doors on each side.
34676 came to the QRS via the Transport Trust, originally arriving at Quainton in April 1969.
---
Origin :-
LMS
Date Built :-
c.1923
Number :-
34676
Diagram :-
Lot :-
Tare Weight :-
10 ton
Type :-
Box Van
Builder :-
LMS Derby
Wheelbase :-
9' 6"
Owner :-
QRS
Status :-
Operable
Location :-
Buffer Depot Museum
Accession No.:
W/0064
Arrival Date :-
Transport Trust 1969
QRS 1970
---
Text © Quainton Railway Society / Photographs © Quainton Railway Society or referenced photographer
Email Webmaster
Page Updated: 26 September 2017