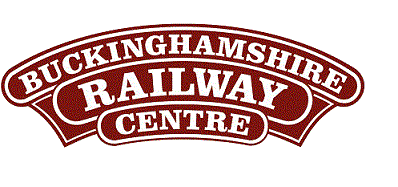 BRC Website Home
Quainton Virtual Stockbook - Where are they now?
Insulated Container AF 65970 B
---
Photo:
Robert Frise - Insulated Containers awaiting restoration outside Buffer Depot
Photo:
Brian Amman - Restored Insulated Container AF 65970 B at the North Norfolk Railway on ex BRC Conflat A B502824
---
A pair of insulated containers arrived at Quainton during 2002.
This container, AF 65970 B, was passed to the Midland and Great Northern Joint Railway Society in 2013. It has been rebuilt and painted in 1960s Birds Eye Frozen Foods livery for use at the North Norfolk Railway. North Norfolk Railway acknowledge that the Birds Eye livery is incorrect for the container, however there was for many years a Birds Eye plant local to the railway, and they wanted to mark this.
The other container, AF 66189 B, remains at Quainton awaiting restoration.
---
| | | | | | |
| --- | --- | --- | --- | --- | --- |
| Origin :- | BR | Date Built :- | ???? | Number :- | AF65970 B |
| Type :- | Insulated Container | Builder :- | ???? | | |
| Status :- | In Store | Location :- | Romney Building | Accession No. :- | W/0127 (deleted) |
---
Text © Quainton Railway Society / Photographs © Quainton Railway Society or referenced photographer
Email Webmaster
Page Updated: 05 October 2017