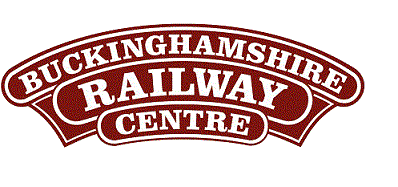 BRC Website Home
Quainton Virtual Stockbook - Goods Vehicles - Specialised Vehicles
Conflat A B506161
---
Photo:
Tim Cook - Conflat A with container
---
This vacuum braked flat wagon was built in 1959 to carry the standard wooden rail/road containers for general merchandise. These containers are the forerunners of today´s international standard shipping steel containers and were an example of the railway trying to recover some of their traffic that had been lost to road haulage. The containers are loaded and sealed by the dispatching company, and are not opened until they reached their destination.
When this type of train was discontinued, this wagon was used to carry bogies from nuclear flask wagons from Sellafield to Carlisle for overhaul. It was withdrawn from BR service in February 1979.
A furniture container is mounted on this 17' 6" long vehicle to show the original door-to-door movement of household goods.
---
| | | | | | |
| --- | --- | --- | --- | --- | --- |
| Origin :- | British Rail | Date Built :- | 1959 | Number :- | B506161 |
| Diagram :- | - | Lot :- | - | Tare Weight :- | - |
| Type :- | Conflat A | Builder :- | Pressed Steel for British Rail | Wheelbase :- | 10' 0" |
| Owner :- | QRS | Status :- | Restored | Location :- | Buffer Depot Museum |
| Accession No. :- | W/0069 | Arrival Date :- | 1980 | | |
---
Text © Quainton Railway Society / Photographs © Quainton Railway Society or referenced photographer
Email Webmaster
Page Updated: 26 September 2017