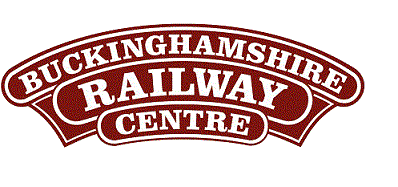 BRC Website Home
Quainton Virtual Stockbook - Where are they now?
Chieftain Tank
---
htm

Photo:
Robert Frise - Chieftain Tank shortly after arrival
---
The Chieftain was first introduced in 1966 to the 11th Hussars, who were based in Germany. It was produced after a long period of development and evaluation and was originally known as the FV4201. It was the most formidable tank in the world at the time, with well designed armour protection and a 120 mm L11 A3 high velocity gun. It initially lacked engine power but its output was increased from just 585 bhp to over 800 bhp.
The tank you see here includes a laser range finder, which increased the chances of a first-round hit on a target. Additional spaced armour at the front of the turret helped protect the tank and its crew. Two special variants were also produced: the FV4204 Armoured Recovery Vehicle and the FV4205 Bridgelayer. The Chieftain served with regiments of the Household Cavalry and the Royal Armoured Corps until late 1992, when it was replace by the even mightier Challenger main battle Tank.
This Chieftain Tank arrived at the centre on the 29th September 2003 from the Bovington Tank Museum. Located in the Down Yard for several years, it was originally intended to be mounted on the War Well. However, as a relatively modern tank it was never intended to be transported by rail, and was too wide for the loading gauge. In October 2015 it returned to the Bovington Tank Museum.
---
| | | | | | |
| --- | --- | --- | --- | --- | --- |
| Origin :- | MOD | Date Built :- | 1970 | Number :- | 06 FA 10 |
| Type :- | MBT Chieftain | Builder :- | ROF Leeds | Owner | Bovington Tank Museum |
| Arrival Date :- | 29th September 2003 | | | | |
---
Text © Quainton Railway Society / Photographs © Quainton Railway Society or referenced photographer
Email Webmaster
Page Updated: 06 October 2017