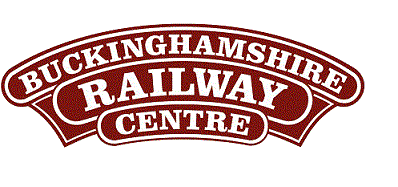 BRC Website Home
Quainton Virtual Stockbook - Non Passenger Coaching Stock

BR Covered Carriage Truck No. W94578
---
Photo:
Robert Frise - CCT at Easter 1985 just after delivery
---
This Covered Carriage Truck (CCT) is typical of the final generation of four-wheeled vehicle on British Rail and as such deserves a place in the collection. The non-bogie vehicle effectively become extinct on the British railway system.
CCTs were designed for newspaper and post office services and for carrying road vehicles. W94578 has both side and end doors to make loading easier. In later life they were reclassified as NOV for British Rail's computerised operating system. This particular one was finally used as a newspaper packing van on services from Manchester to North Wales.
This truck was withdrawn from service in Wrexham in 1983, W94578 was dispatched in October 1984 to Marple and Gillott Ltd. of Sheffield for breaking. Later that month it was purchased by QRS members and transferred to Quainton Road.
References:

---
Origin :-
British Rail
(Western Region)
Date Built :-
1960
Number :-
W94578
Diagram :-
816
Lot :-
30563
Tare Weight :-
-
Type :-
CCT
Builder :-
British Rail, Earlestown Carriage and Wagon Works, Lancashire
Owner :-
QRS Member
Status :-
Static Exhibit - external only
Location :-
Up Yard
Wheelbase :-
23' 6"
Accession No. :-
N/A
Arrival Date :-
Quainton 1984
QRS 2012
---
Text © Quainton Railway Society / Photographs © Quainton Railway Society or referenced photographer
Email Webmaster
Page Updated: 24 September 2017