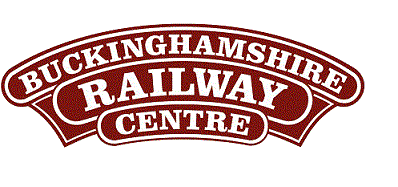 BRC Website Home
Quainton Virtual Stockbook - Railway Plant, Structures and Buildings

Cattle Dock
---
Photos:
Tony Lyster - Quainton's Cattle Dock
Tony Lyster - A Cattle truck needs a Cow!
---
This feature, once so common at country stations is still (2013) believed to be the only one in the UK restored as a cattle dock - complete with cattle truck and a plastic cow, known as Buffercup (sic). Almost certainly built in the 1890´s, it is adjacent to the Aylesbury end on the Up Yard side of the Station building. Its walls are rendered in concrete, but topped on the non-loading side with timber baulks. On the cattle loading side the walls are topped with a blue brick edging and are 46 foot by 14 foot cobbled area with central drains. The fencing on the platform side is of 5 pairs of gates.
When the area in Cowley, Oxford was being rearranged for loading of cars following closure of the GWR Thame - Oxford branch, the cars were driven over to Quainton and loaded into box vans via the cattle dock´s end gates. A list of vehicle numbers exists in our archives!
References:

---
| | | | | | |
| --- | --- | --- | --- | --- | --- |
| Origin :- | Great Central and Met Joint | Date Built :- | 1890's | Number :- | N/A |
| Type :- | Structure | Builder :- | ????? | Owner | QRS |
| Status :- | Operational | Location :- | Up Yard | | |
---
Text © Quainton Railway Society / Photographs © Quainton Railway Society or referenced photographer
Email Webmaster
Page Updated: 15 October 2017