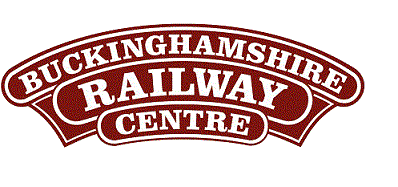 BRC Website Home
Quainton Virtual Stockbook - Goods Vehicles - Goods Brake Vans
BR Brake Van No. B955112
---
Photo:
Tim Cook - B955112 outside Up Yard shed
---
B955112 is vacuum and air brake piped, with guard's application valve.
It was used latterly within London Underground's Ruislip Depot to be the leading vehicle of London Underground stock transfer trains which required to be propelled by a British Rail locomotive to and from the exchange siding at West Ruislip.
B955112 arrived at Quainton from London Transport in May 1994.
---
Photo:
Robert Frise - Van shortly after arriving from LT
---
Origin :-
British Rail
Date Built :-
1956
Number :-
BR - B955112
LT - LT95802
Diagram :-
Lot :-
2657
Type :-
20 ton
Builder :-
Metropolitan Carriage
& Wagon Co.
Wheelbase :-
16' 0"
Owner :-
QRS
Status :-
Cosmetic Restoration
Location :-
Up Yard
Accession No. :-
W/0101
Arrival Date :-
1994
---
Text © Quainton Railway Society / Photographs © Quainton Railway Society or referenced photographer
Email Webmaster
Page Updated: 27 September 2017