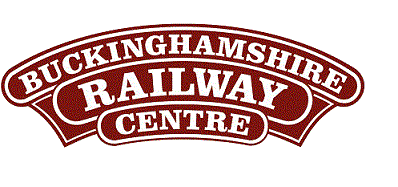 BRC Website Home
Quainton Virtual Stockbook - Goods Vehicles - Goods Brake Vans
BR Brake Van No. B952510
---
Photo:
Robert Frise - BR Brake Van No. B952510 in Down Yard
---
This British Rail standard brake van is one of 350 built to this lot, with a total of 2,855 being built to this diagram. It is fitted with a through-vacuum pipe which, though not acting on its own brakes, allows the guard to work the train's fitted brakes. It is based on an earlier North Eastern Railway design, its main ballast being concrete in floor and between the frames at each end.
It had a general repair in 1971, and was withdrawn from BR service in July 1987.
A chassis of an identical brake van arrived at site in December 2002, intended to be used to carry a vintage coach body.
---
| | | | | | |
| --- | --- | --- | --- | --- | --- |
| Origin :- | British Rail | Date Built :- | 1954 | Number :- | B952510 |
| Diagram :- | 1/506 | Lot :- | 2605 | | |
| Type :- | 20 ton | Builder :- | British Rail Darlington | Wheelbase :- | |
| Owner :- | QRS Member | Status :- | Operational | Location :- | Up Yard |
| Accession No. :- | N/A | Arrival Date :- | 1987 | | |
---
Text © Quainton Railway Society / Photographs © Quainton Railway Society or referenced photographer
Email Webmaster
Page Updated: 27 September 2017