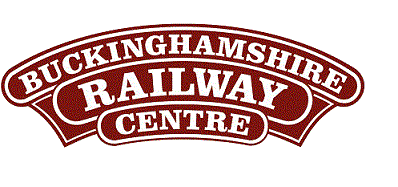 BRC Website Home
Quainton Virtual Stockbook - Passenger Stock - Mark I & II Carriages
MK I - Mess Coach No. E4066 / BB99017 / CC99017
---
Photo:
Robert Frise - Balfour Beatty Mess Coach alongside Rewley Road
Photo:
Robert Frise - Balfour Beatty Mess Coach alongside Traverser
---
BB99017 arrived at Quainton Autumn 2002. It is a Mark 1 mess coach latterly used by Balfour Beatty and was in store at Ashford in Kent. It has four sleeping compartments, a shower, toilet and a kitchen where around six or seven people can congregate.
The coach was formerly a Staff and Dormitory Coach, No. CC99017, on the Nomix-Chipman Weed Killing Train. It was converted from Mark I TSO E4066, which was built to lot number 30149, diagram 93 (AC204) by British Railways Ashford/Swindon. These were ordered March 1954 and the order was completed by March 1957. Originally vacuum braked, upon transfer to the Southern Region it was fitted with air brakes and Commonwealth bogies.
It was due to be converted to a Class 90 driver training train coach No. DB 977630 but this was cancelled. It is one of ten of these vehicles from this lot in preservation. The bogies are in excellent condition, and externally it is in reasonable condition. Internally it requires overhaul.
---
Origin :-
British Railways
Date Built :-
1954 - 1957
Number :-
CC99017
E4066
Type :-
Mess Coach
formerly TSO
Builder :-
British Railways Ashford / Swindon
Owner :-
QRS
Status :-
Requires Overhaul
Location :-
Up Yard
Accession Number :-
W/0123
Arrival Date :-
2002
---
Text © Quainton Railway Society / Photographs © Quainton Railway Society or referenced photographer
Email Webmaster
Page Updated: 16 September 2017