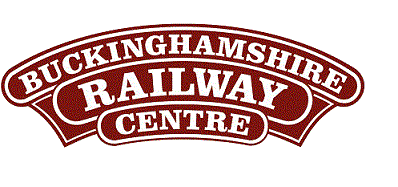 BRC Website Home
Quainton Virtual Stockbook - Goods Vehicles - Open Wagons
BR Hopper Wagon B418128
---
Photo:
Andrew Bratton - Recently repainted BR Hopper Wagon in Down Yard
---
A total of 1,650 of this first generation coal hopper-wagon were built to this lot, with 16,800 built to the diagram. TOPS Code HTO.
It was rebodied in 1971, also at Shildon, and last received a major repair in 1980, prior to sale to National Smokeless Fuels in 1981. From here it came to Quainton in March 1987. Shortly after it arrived at Quainton it was painted in bright red livery at the expense of British Coal for the Steam Heritage Awards which they were sponsoring. This was a fictitious livery, but was required by National Smokeless Fuels to represent their then current livery. The wagon was recently repainted in its correct light grey livery.
This wagon is fitted with bottom-discharge doors and does not have continuous brakes. It is currently used for permanent way work at Quainton.
References:
Wagons - Quainton News No. 64 Winter 1987/88
---
| | | | | | |
| --- | --- | --- | --- | --- | --- |
| Origin :- | British Rail | Date Built :- | 1955 | Number :- | B418128 |
| Diagram :- | 1/146 | Lot :- | 2731 | Capacity :- | 21 ton |
| Type :- | Hopper Wagon | Builder :- | British Rail Shildon | Wheelbase :- | - |
| Owner :- | QRS | Status :- | Serviceable | Location :- | Down Yard |
| Accession No.:- | W/0058 | Arrival Date :- | 1987 | | |
---
Text © Quainton Railway Society / Photographs © Quainton Railway Society or referenced photographer
Email Webmaster
Page Updated: 25 September 2017